Education is the passport to the future, for tomorrow belongs to those who prepare for it today!
At Nextmune we believe in veterinary education and spreading knowledge. With that belief in mind, we continuously organize webinars for veterinary practitioners. Below you can find a list of our upcoming and previously held webinars.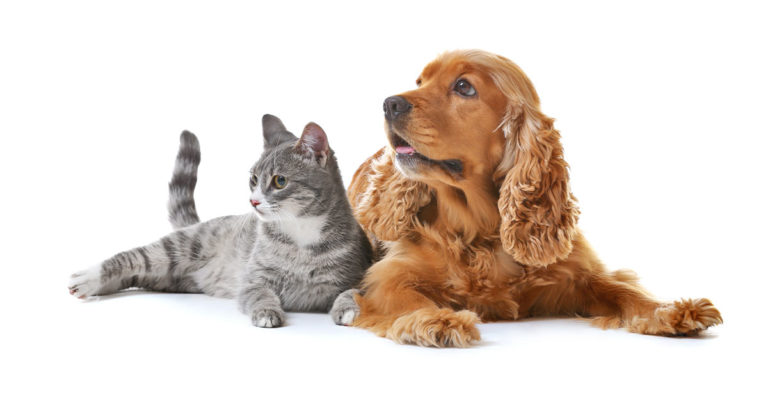 Get to know our speakers
Prof. Dr. Thierry Olivry
DrVet, PhD, DACVD, DECVD. Research Professor in Immunodermatology
Olivry has 25 years' experience working as a veterinary dermatologist. Since 1993, he has been a clinician-scientist researching the mechanism, modeling, and treatment of atopic dermatitis and its itch in dogs and has published and lectured extensively in this field. He has more than 15 years' experience consulting with pharmaceutical companies on these topics. More recently, he has expanded into the characterization of food allergens in dogs and cats.
Prof. Dr.med.vet. Ralf Mueller
DipACVD, FANZCVSc, DipECVD. European Specialist in Veterinary Dermatology
Ralf is a European Specialist in Veterinary Dermatology. He became chief of the veterinary dermatology service at the University of Munich/Germany and Assistant Professor in Veterinary Dermatology at the College of Veterinary Medicine and Biomedical Sciences/Colorado State University. He has published over 250 studies, articles, book chapters and books and given more than twelve hundred seminars, lectures and talks all over the world.
Dr. Tim Nutall
Bsc, BVSc, CertVD, PhD, Cbiol, MSB, MRCVS; RCVS Specialist in Veterinary Dermatology
Dr Tim Nuttall graduated from the University of Bristol in 1992. He is currently Head of Dermatology at The Royal (Dick) School of Veterinary Studies in Edinburgh. Tim is an RCVS Specialist in Veterinary Dermatology, with a busy clinic with research into atopic dermatitis, microbial infections and antimicrobial resistance. He has written over 120 publications, including A Colour Handbook of Skin Diseases of the Dog and Cat, and presented over 180 lectures throughout the world.
Dr. Chiara Noli
DVM, Dip ECVD.
Dr. Chiara works as referral dermatologist and dermatopathologist in Northern Italy and has a special interest in feline allergy, food hypersensitivity and quality of life assessment in veterinary dermatology. Dr. Noli is author of more than 100 articles in Italian and international journals, of nine book chapters and three veterinary dermatology textbooks, and co-editor of the book "Veterinary Allergy" published by Wiley (2014).
Dr. Helen Øvregaard
Helen Øvregaard has been working as a vet in small animal practice for 30 years, as well as being the practice manager until recently. Her main medical field of interest has been reproduction, and she is a board member of EVSSAR (European Society of Small Animal Reproduction) since 2016. The last 2 years, she has been responsible for educating and training her colleagues in AniCura Norway in clinical communication skills.
Dr. Sue Paterson
MA VetMB DVD DipECVD FRCVS
Dr Sue Paterson is recognised by the Royal College of Veterinary Surgeons and by the European College of Veterinary Dermatology as a specialist in Veterinary Dermatology. She has recently been elected as a Fellow of the RCVS for her contributions to clinical practice in the field of Veterinary Dermatology. Sue has written 7 text books including 3 on ear disease as well as an equine dermatology app. She has written more than 90 refereed publications in English, European and American journals.
Dr. Babette Taugbol
DR.MED.VET., VET. DERMATOLOGIST (CERT VD)
Babette became interested in veterinary dermatology early in her career and holds the Certificate in Veterinary Dermatology. She is also a recognized Swedish specialist in small animal dermatology and a member of the European Society of Veterinary Dermatology. Babette is the manager of Nextmune Nordic. She also works in two small animal clinics as a veterinary referral dermatologist. Babette enjoys holding dermatology courses and webinars for veterinarians, nurses and students in Europe.
Dr. Annette van der Lee
DipECVD. Dierenarts-Specialist Dermatologie
Annette van der Lee became an ECVD Diplomate. She gained the Doctorate degree with her thesis "T cells and immunomodulation in canine atopic dermatitis". From 2010 to 2017 she has been working in different referral clinics within the Netherlands, lecturing and participating in clinical research programmes. Annette has joined the Evidensia-group. As head of Discipline Dermatology, it's her responsibility to educate veterinarians and technicians in the field of Dermatology.
Dr. Sean Delaney
DVM, MS, DACVN
Sean Delaney, BS, DVM, MS, DACVN is a Board Certified Veterinary Nutritionist™ who held an academic faculty position at UC Davis between 2003-2013, headed R&D for Natura Pet Products, Inc. (makers of EVO, Innova, & California Natural) through its acquisition by Procter & Gamble and prior to it joining Mars Petcare, and co-edited/co-authored a leading textbook on veterinary clinical nutrition. He is also the former Board Chair of the American College of Veterinary Nutrition (ACVN®) and a regular speaker on veterinary nutrition nationally and internationally. He is the current ACVN® representative to the American Veterinary Medical Association (AVMA) and a board member of MMI, a non-profit dedicated to teaching veterinary nutrition at most North American veterinary schools/colleges.
Dr. Candace Carson
Graduated with a Bachelor of Science in Animal Science, Pre-Vet Option, from Oregon State University in 1996. In 2003, she received her DVM from Michigan State University. After this she worked at a small animal hospital in Mission Viejo, CA for a couple of years before moving to Arizona where she practiced in Scottsdale for 10 years, then joined Bark Avenue Animal Hospital in June of 2015. Her interests are broad in small animal medicine including medicine and surgery with special interest in ultrasonography, dermatology, pain and comfort management and fear free practices.
Speaker: Babette Taugbol
Omega-3 or Omega-6 fatty acids, does it matter?
Recorded February 3, 2021 (Available until August 2021)
Language: English
Read more
Speaker: Helen Øvregaard
How to improve adherence to lifelong treatment of the derm patient
Recorded February 3, 2021 (Available until August 2021)
Language: English
Read more
Speaker: Sean Delaney
Nutritional Management of Allergies
Recorded February 3, 2021
Language: English
Read more
Speaker: Sue Paterson
The diagnosis and management of Equine pyoderma
Recorded February 4, 2021 (Available until August 2021)
Language: English
Read more
*Our education session are currently not RACE approved- CE credits will not be issued.
Stay up to date!
Sign up to our newsletter to ensure that you receive updates on upcoming seminars, webinars and other education activities.
Subscribe